our cockpit cabana
Our third fuselage bungalow, the "Cockpit Cabana", is now ready for your visit. Surrounded by lush, emerald tropical forest and offering complete privacy, it features two queen beds, a large balcony and a private soak tub, all with our best ocean views. The Cabana is about 50% larger than the original Cockpit Cottage. This luxurious room at Hotel Costa Verde is designed for "triple duty": as a honeymoon suite; as a spacious family accommodation unit (for those with kids 17 years or older); or as the perfect choice for several friends on a fun vacation !
Imagine a private sundowner session on your balcony as you witness the Pacific horizon catch fire with a palette of spectacular sunset hues – the vibrant dance of gold and burnt orange before your eyes. Enjoy the relaxed elegance and comfort of the suite's interior, (including our restored cockpit) with Costa Rican cedar paneling, AC, an overstuffed sofa, a spacious bathroom, a large open closet, a safe for valuables, & a roomy kitchenette with a microwave & a coffee maker.
Our Boeing 727 Fuselage Home is just 100 meters away from the new Cockpit Cabana! The Fuselage Home opened in 2008. Since then, and after being featured many times on Discovery Channel, as well as shows such as HGTV and the famous Russian travel show, 'Heads or Tails', the Fuselage Home has international celebrity status.
There is an off-shoot whereby Instagram's 'social influencers' have taken over where the TV features left off:  literally 1,000s of millennial influencers have invaded Hotel Costa Verde, in their attempts to shoot an increasingly outlandish 'selfie drone shot'–ie, posing as they engage in strange activities involving the 727!   Watch this space as many more show up to do their thing @ Cockpit Cabana
The Cockpit Cabana's ocean view is truly special. From the bed, the balcony or the bathroom, it will be the the best part of your stay in Manuel Antonio.
The Cockpit Cabana's ocean views are extraordinary: from the bedroom to the cockpit and even from the bathroom. Enjoy a special showing from your private balcony as the sun colorfully sets over the Pacific. We're sure it will be the highlight of your visit to Manuel Antonio.
The cabana also features a deep soak tub large enough to accommodate you and your partner. Heated to the desired temperature, you'll relax with your favorite tipple, all the while surveying the sweeping 180 degree view of the Pacific and the spectacular night sky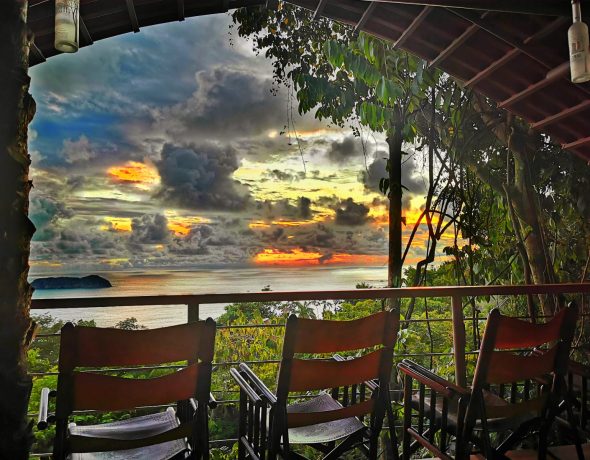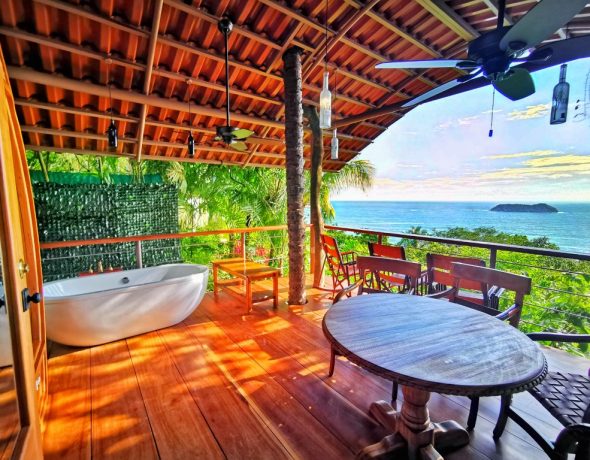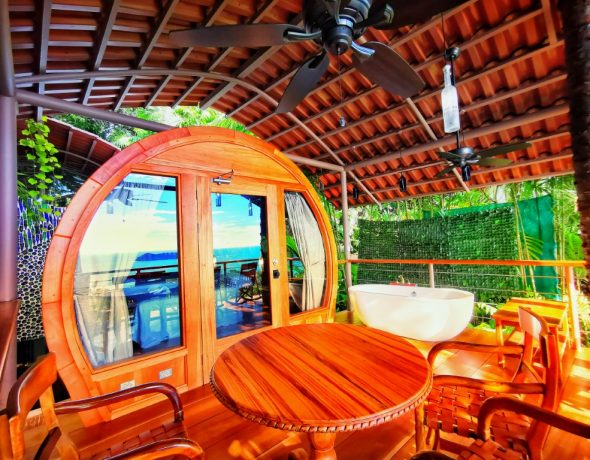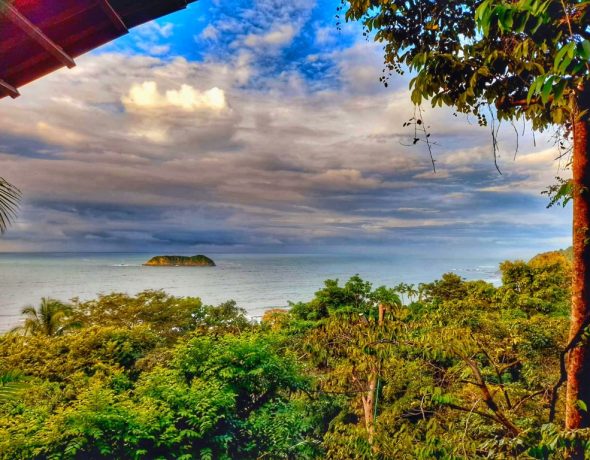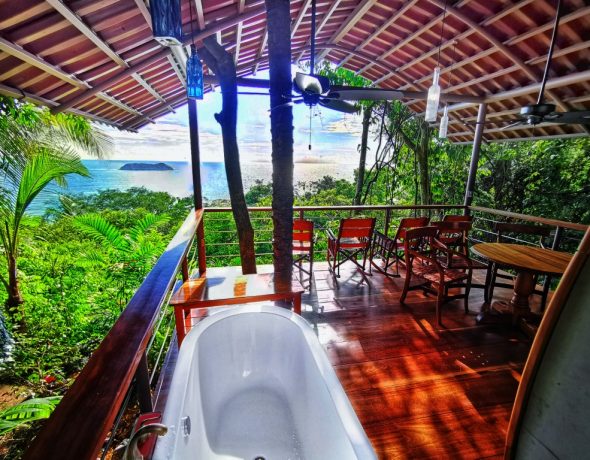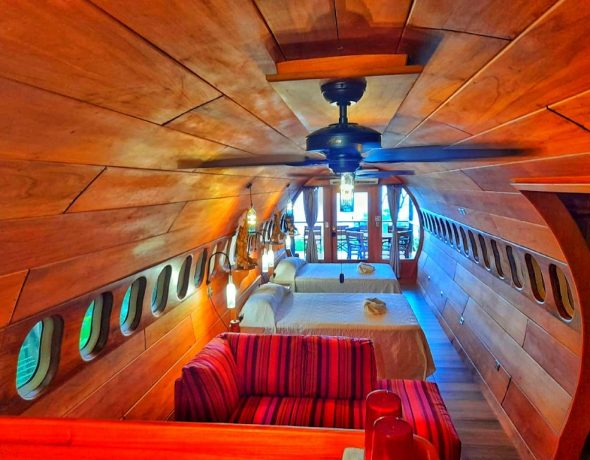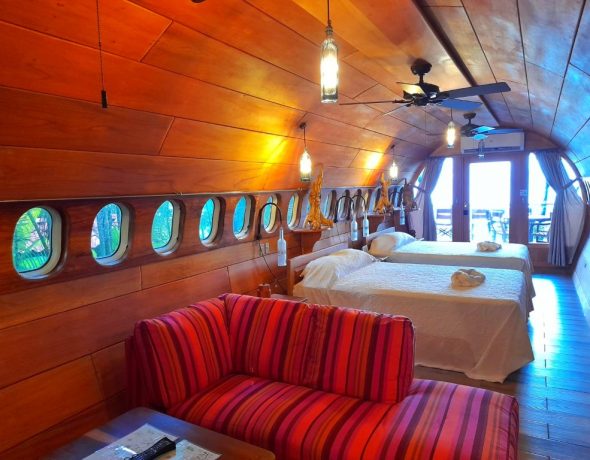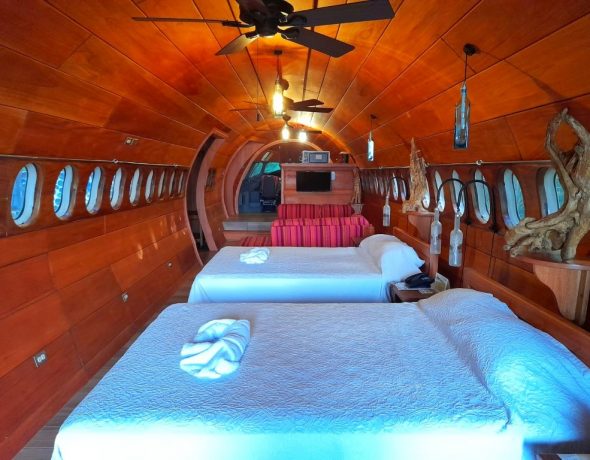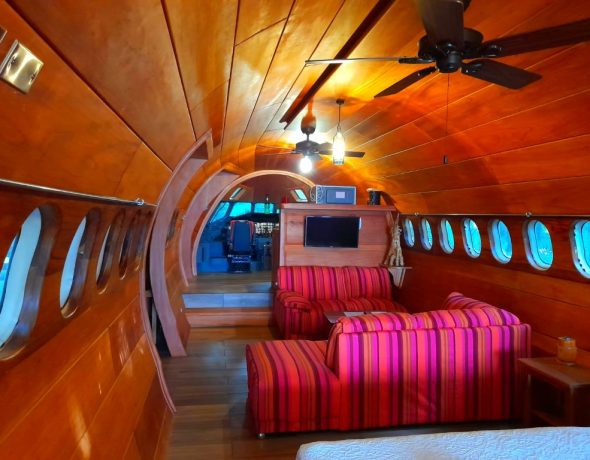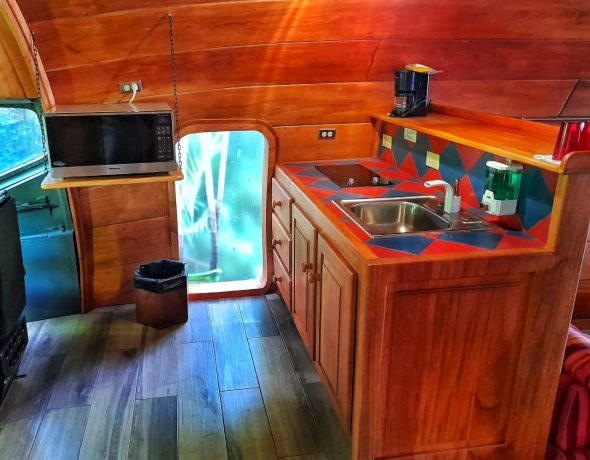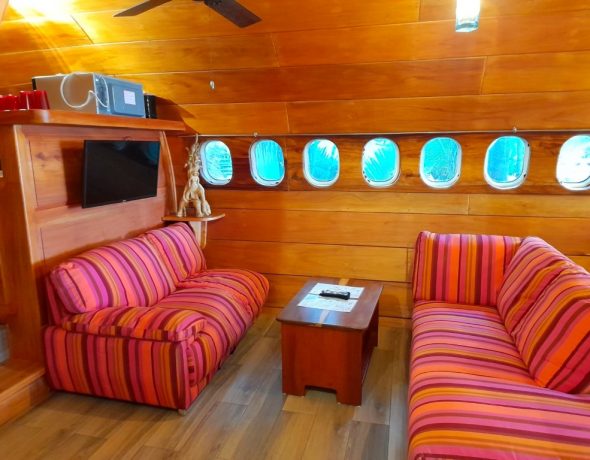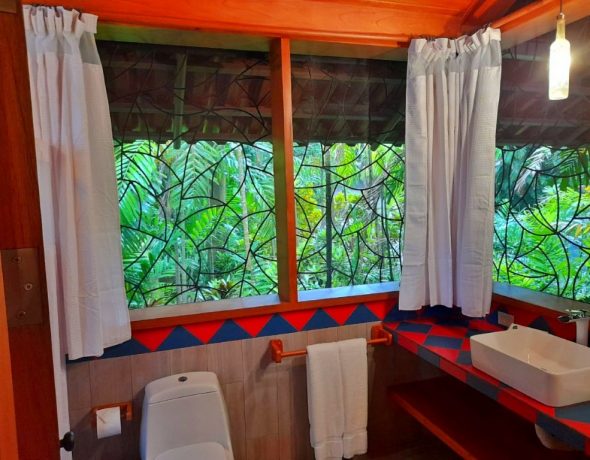 Rates
Videos about our cockpit cabana